About Us
We are VMSSA; Vancouver Metro Senior Softball Association. If interested, contact us or just come out and observe us in action.
Our league is open to both men and women who meet the elgibility age. So, we are both a men's and women's senior softball league.
WHO: Players of any ability who are 60 or older. The age a player attains on their birthday in a particular year is considered to be their age for that entire calendar year.
WHAT: Doubleheaders every weeknight beginning at 5:30, May through August.
WHERE: The association's field is located at Pacific Community Park.
We're here to have fun.
We're here to make friends.
We're here because we enjoy the sport.
It's not all about softball; it really is a way of life for many in the league. Some are snowbirds and play year around. Some practice one or two days a week during the winter months at an indoor facility in Vancouver while others play basketball or volleyball to try and stay in some resemblance of shape. A few even go fishing, hunting, or play golf together.
...
The founders decided that the VMSSA should be a recreational rather than competitive league, and that teams would be drafted from scratch at the beginning of each season. The goal is to have as evenly matched teams as possible throughout the league. "We would love to have every team end up with a record of 17-17 at the end of the season", says past-president Joe Raabe.
Some of the more accomplished players are also members of other teams, not affiliated with the league, that travel to competitive tournaments. In past years, league members have formed traveling teams to compete in over-60, 65, 70, and 75 age divisions.
Generally, SSUSA rules apply for league games, with a few concessions to minimize the risk of injury. Runners run to a special base placed outside the baseline at first base and home plate to reduce to possibility of collisions. In this league, safety is the number one concern. Injuries just do not seem to heal as fast as they used to.
Not that the rules are soft. A batter may have a runner from home-plate or a courtesy runners may take over only after a hitter has reached base safely. Some of us have physical limitations, joint replacements, depth perception problems, or just about everything else you can think of. We still know what to do, but our bodies won't always do it anymore.
Learn More
Contact Us
Contact Info.
Here are a few contacts if you have any questions or would like to learn more to get started.
1515 NE 164 Ave.
Vancouver, WA. 98684
---
David Plunkett, President: dplunkettvmssa@gmail.com
---
Gary Gomez, 1st VP: couve55@outlook.com
Schedule
Scheduling of team games.
You can right-click within the displayed schedule and save it or print it. On a smart phone, you may have a button or option to open the file.


Teams
Team names with coach names for contact. Hover over the name then the phone/email icon for contact info.
Bob Kennedy
[ Team 1 ]
Mike Roskam
[ Team 2 ]
Sal Orso
[ Team 3 -Ball Busters ]
Alan Dubois
[ Team 4 ]
Tom Dalrymple
[ Team 5 -Pro Caliber ]
Randy Krebs
[ Team 6 -Raiders ]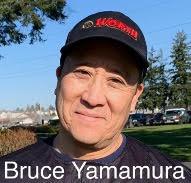 Bruce Yamamura
[ Team 7 ]
Roy Lawson
[ Team 8 -Vultures ]
Team Standings
Game Results
Show game results
Winning team is highlighted in yellow. Tie games are highlighted in red. Forfeit/Postponed games are designated with:
Date
Home Team
Home SCORE
Visitor SCORE
Visitor Team
No games played yet...
Frequently Asked Questions
I just found out about VMSSA, how do I sign up?

Each year, starting in February, VMSSA starts accepting player registration for the up-coming season. In January, there will be player registration form posted on this web page for this coming season. Teams are formed in April and play begins in May.

What is the age requirement to play in the VMSSA softball league?

You must be 60 years old or turning sixty in the year you start playing.

I'm well past 60 years old, can I still play?

Yes, we have no upper age limit; a number of our current players are well into their 70s and few are in their 80s.

Is there a cost to play?

Naturally. The current player registration fee is $70 per year.

I have not played softball for over twenty years, can I still sign up?

By all means, sign up! The majority of our new players each year are just returning to the sport. Just like riding a bike, old skills and ability start to return quickly. The problem is that old joints and muscles are not that quick to wake up.

How do I get on a waiting list?

Is VMSSA a co-ed league?

No, we are not a co-ed league, in the traditional sense; that being said, we encourage both men and women, who meet the age requirements, to come out and play. We are a recreational league for seniors devoted to having fun and enjoying life.

Does VMSSA provide equipment?

We do not provide personal equipment; each ball player is responsible for having their own glove and bat. Most new players will not have a bat; however, the majority of our current players are happy to let new players use their bats. There are a wide variety of bats designed and available for the senior player that are used in most senior leagues around the country. Most new players purchase one of these bats some time during their first year.

When are the VMSSA games played?

Starting in mid May, play begins; games are played Monday – Friday starting at 5:30 PM. Teams play two seven inning games on the day they are scheduled. All Games are played at VMSSA/Sunlight Supply field located in Pacific Community Park. Access is via the East entrance off of 172nd.

I have a business can I advertise at the field?

Yes, advertising banners and signage will be allowed to be placed on the outfield fence. All banners and signage must comply with Clark County Banners/Signage/Advertising policy in place at the time of their placement or display.

Will the field be available for others to use?

Yes, when VMSSA is not actively using the field, it will be available for use by the general public, and for use by other organizations that have been approved by Clark County.

Can I pay my registration fee online?

Not at this time but we are currently pursuing this option as an alternate payment method.
Gallery
Various pictures of teams, players and the building of the field.
All
Team
Batting
Fielding